Despite alarming reports that the DELTA VARIANT of the Covid-19 pandemic is already the leading cause of infection in the UK, and it is taking a hold in the United States, as of this writing the Bayreuth Festival is schedule to go on this summer. There will be fewer performances, a children's version of Tristan und Isolde, and three outdoor performances: a concert version of Parsifal conducted by Christian Thielemann, and two outdoor concerts of Wagner's music led by Andris Nelsons.
The picturesque production of Lohengrin has been postponed until 2022. The main reason for the postponement is the chorus. Since the beginning of the pandemic it has been proven that choruses are able to transmit COVID-19 with alarming speed. Festspielchef Katharina Wagner believes that at this point it is impossible to present works that heavily rely on the chorus.
Putting things into perspective, Katharina Wagner stated that in 2021 "everyone should have the opportunity to feel like young Siegfried and to experience an encounter with a dragon." Bavarian Art Minister Bernd Sibler called the 2021 edition of the festival "a sign of hope."
Opening night will debut a new production of The Flying Dutchman, directed by Dmitri Tcherniakov, who will also design the sets. This new staging will be under the musical direction of Oksana Lyniv. The Ukrainian conductor will make history this year at the Green Hill by becoming the first woman to lead the Festspielhaus orchestra.

The cast will include John Lundgren as the Dutchman, Georg Zeppenfeld as Daland and Asmik Grigorian as Senta,

The new production is slated to premiere on Sunday, July 25

The festival will also feature a revival of the Barrie Kosky Meistersinger, the Tobias Kratzer Tannhäuser, and a new production of Die Walküre which the Bayreuth Festival describes like this:

"This performance will be framed by commissioned works in various artistic genres that mirror, comment on, continue or re-experience all parts of the Ring des Nibelungen. The action artist Hermann Nitsch will design Die Walküre."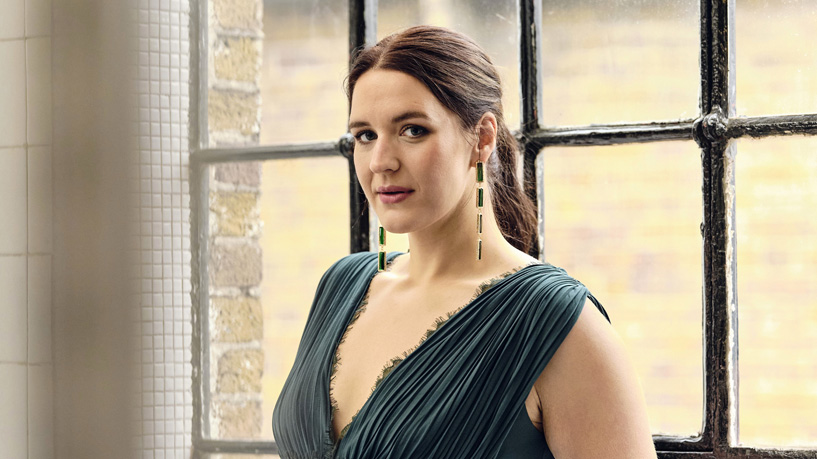 Soprano Lise Davidsen, who won Female Singer of the Year at the 2021 International Opera Award, comes back to Bayreuth to reprise her debut at the Festspielhaus as Elisabeth in Tannhäuser. This summer she will also sing Sieglinde in the new production of Die Walküre.