During Act I, but not during the prelude, all the characters, with the exception of Parsifal and Kundry, have wings on their backs that are reminiscent of the kind that artists have always associated with angels. On the right is a Victorian era photograph from the 19th century picturing guardian angels protecting two sleeping children. Despite its good intentions, to modern sensibilities this picture has a creepy vibe. Good inspiration for the dread that one often feels during the first act of Mr. Herheim's production.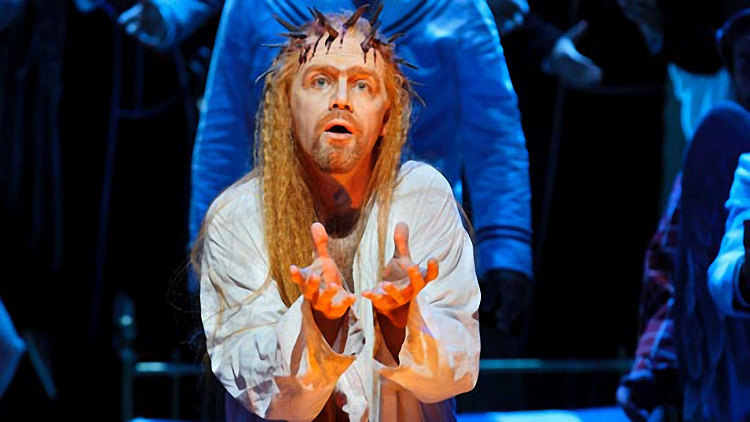 Detlef Roth as a tormented, Christ-like Amfortas, seen here in Act I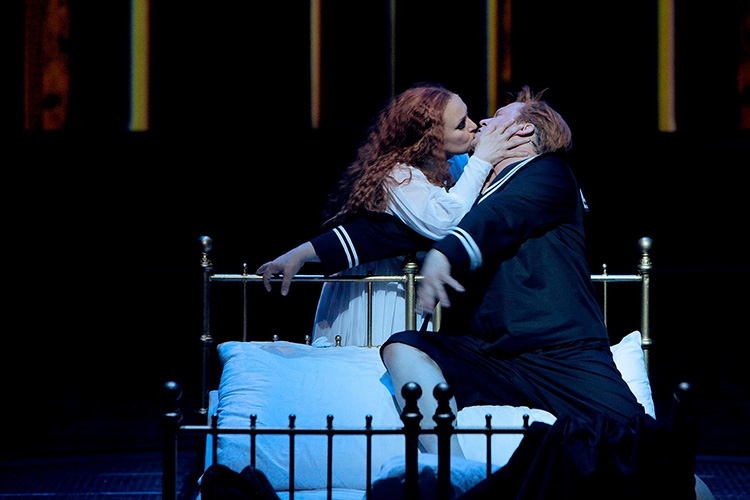 The center of the stage is dominated by a bed that will act as the place of birth, death, sleep, and seduction. All of the major characters will, at one time or another, use this bed for different reasons. This is the bed where Herzeleide (Parsifal's mother played by the artist who sings Kundry) gives birth to him, and where Kundry herself seduces the adult Parsifal. This is also the place where a mother dies in bloody childbirth, and Amfortas screams in agony when the baby is circumcised, a reminder for the audience of his lance wound following Wagner's libretto.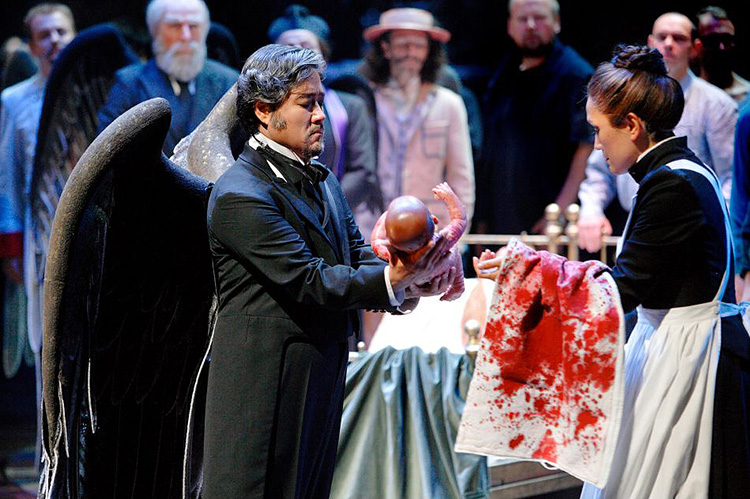 It is also the bed where a boy Parsifal awakens towards the conclusion of Act I, perhaps signaling to the audience that what we have seen is a dream. Gurnemanz enters, and suddenly the audience realizes that this is the first time we have seen him without his wings. Was it all a dream?